Barrage de Jousseau
Company
at Millac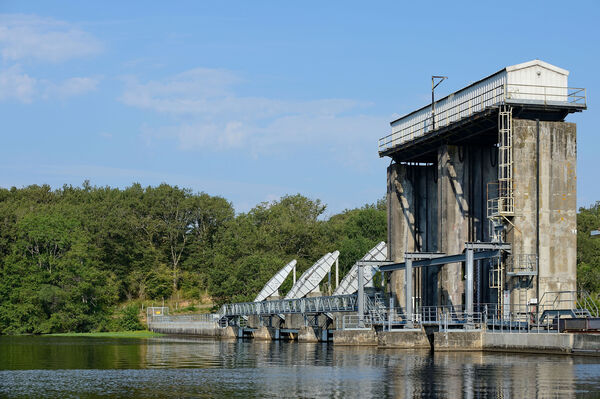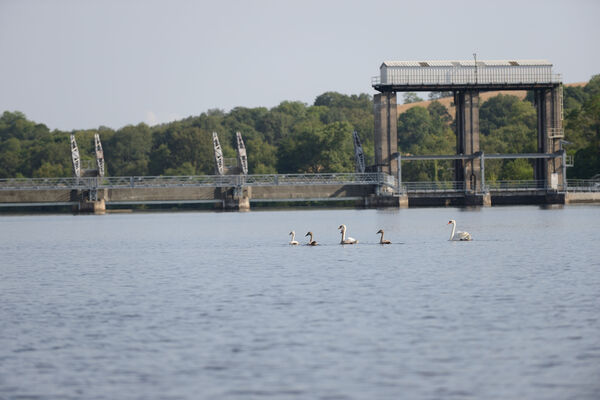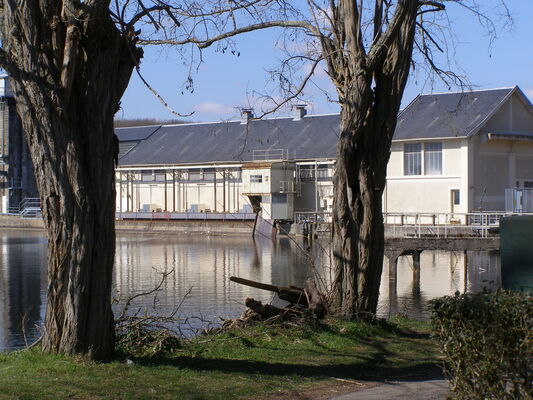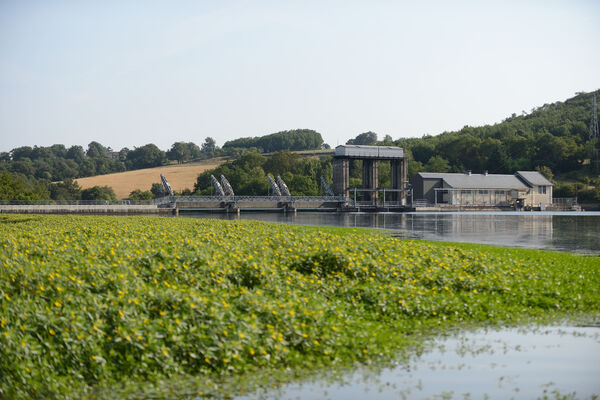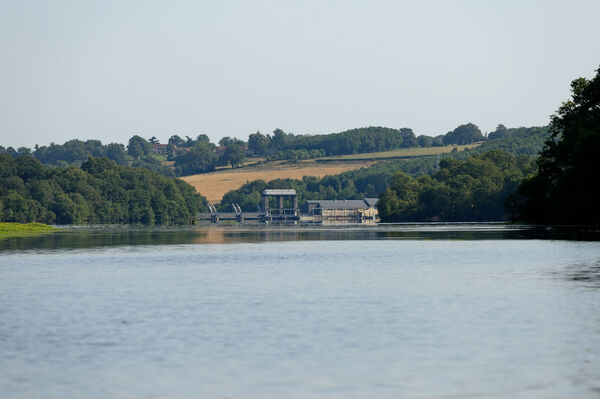 The Jousseau Dam in Millac
Why don't we continue our adventure to the dam of Jousseau?
Like its counterparts (the La Roche and Chardes dams), the Jousseau hydroelectric power station was built by the Société des Forces Motrices de la Vienne (founded in 1914, then integrated into EDF in 1946). This plant, built between 1926 and 1928, is part of the La Roche group, which has 5 power stations in the Vienne.
To get an idea of this imposing structure, note that this dam is 204 m long with a fall of 10.20 m and a reservoir covering 66 ha. To give you the precise figures, its maximum power is 5400 kW and its average output is 28 500 000 kWh per year. And if you are not just a novice, you will understand that these results are due to the efficiency of its three - original! - vertical Francis turbines which are in continuous operation: their total flow is 75 m3 per second. Currently, 22 technicians and specialists are permanently on site to operate and maintain the La Roche group power stations.
In addition, just imagine a machine room and an ancient reinforced concrete transformer, with a substructure, an elevation with bays and metal frame, covered with a roof of long slates and also, a repair workshop consisting of concrete blocks ...but it's better to see it for yourselves.
Don't hesitate for a second, go and see!
Leave a review about Barrage De Jousseau :
Bad

Average

Good

Very good

Excellent
There is no review about Barrage De Jousseau, be the first to leave one !