Stéphanie T.
I love books and ...
The children adored trying typewriters !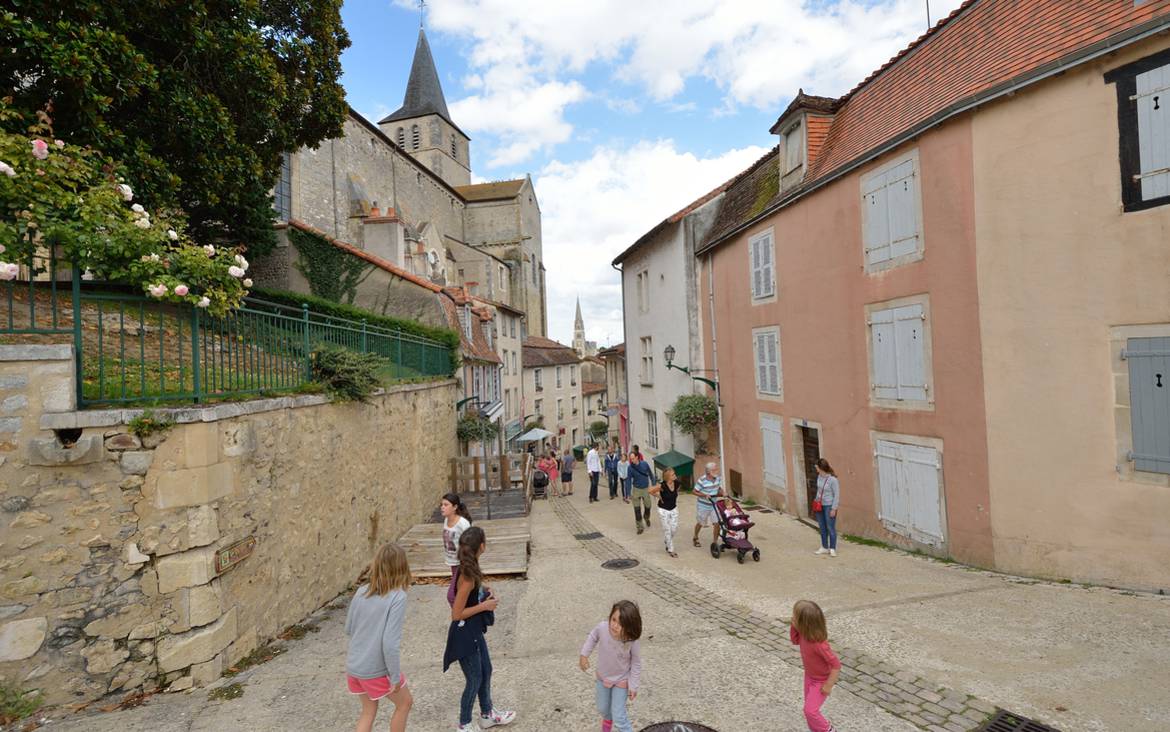 Arrival at Montmorillon
We are natives of the Haute-Vienne and we'd been hearing about the "Cité de l'Ecrit et des Métiers du Livre" in Montmorillon for years. We can now say that it was a pleasant discovery!
My partner Antoine and I parked the car on Maréchal Leclerc Square just next to the tourist information office, where we were supplied with a map of the Cité (old town).
After crossing the river Gartempe on the 14th century gothic bridge, we made it to the medieval quarter of the Brouard and the Cité de l'Ecrit. We then discovered about 20 shops there, all dedicated to the book world: booksellers, shops with information about illuminations, origami, calligraphy, book binding, etc.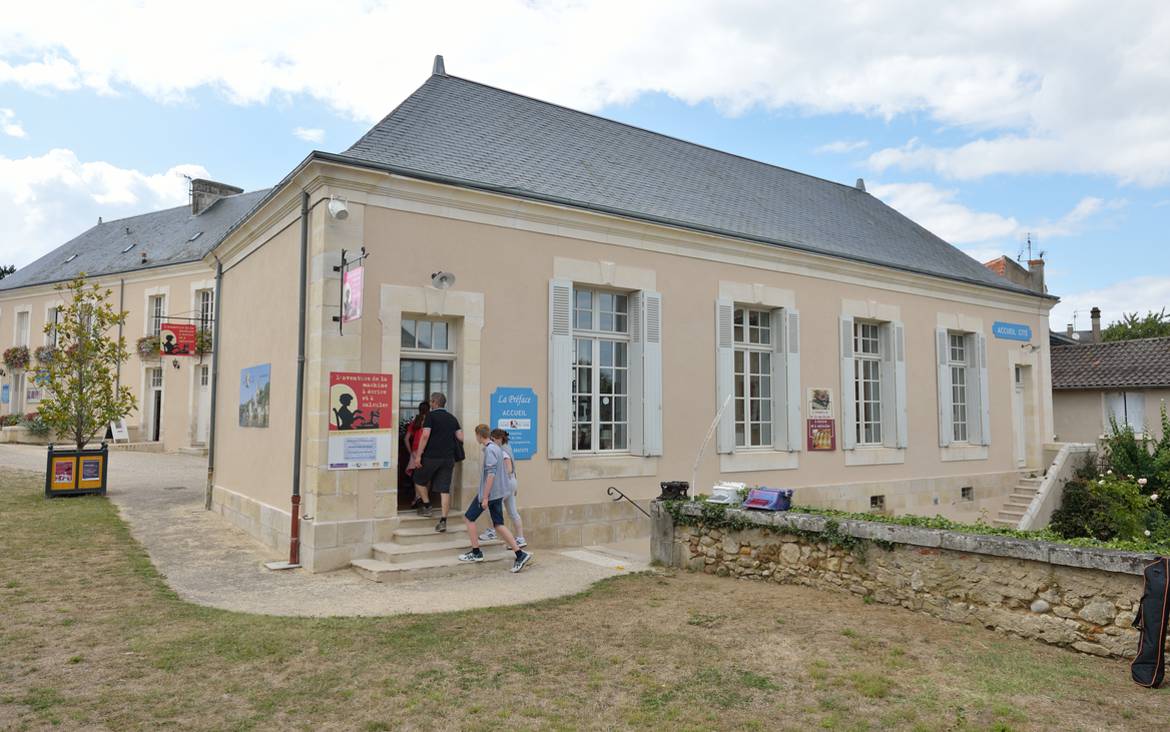 The Préface is as a book ...
What a delight it was to be able to communicate with the shopkeepers, who invited us to wander freely around their shops! We found these shops to be rather original places, full of surprises and treasures: pieces you can't find anywhere else and certainly worth finding! Whether you are an enthusiast or simply a visitor, you are immediately caught up in this world.
After walking around the streets, we went to the Préface, a place the tourist information had also advised us to visit.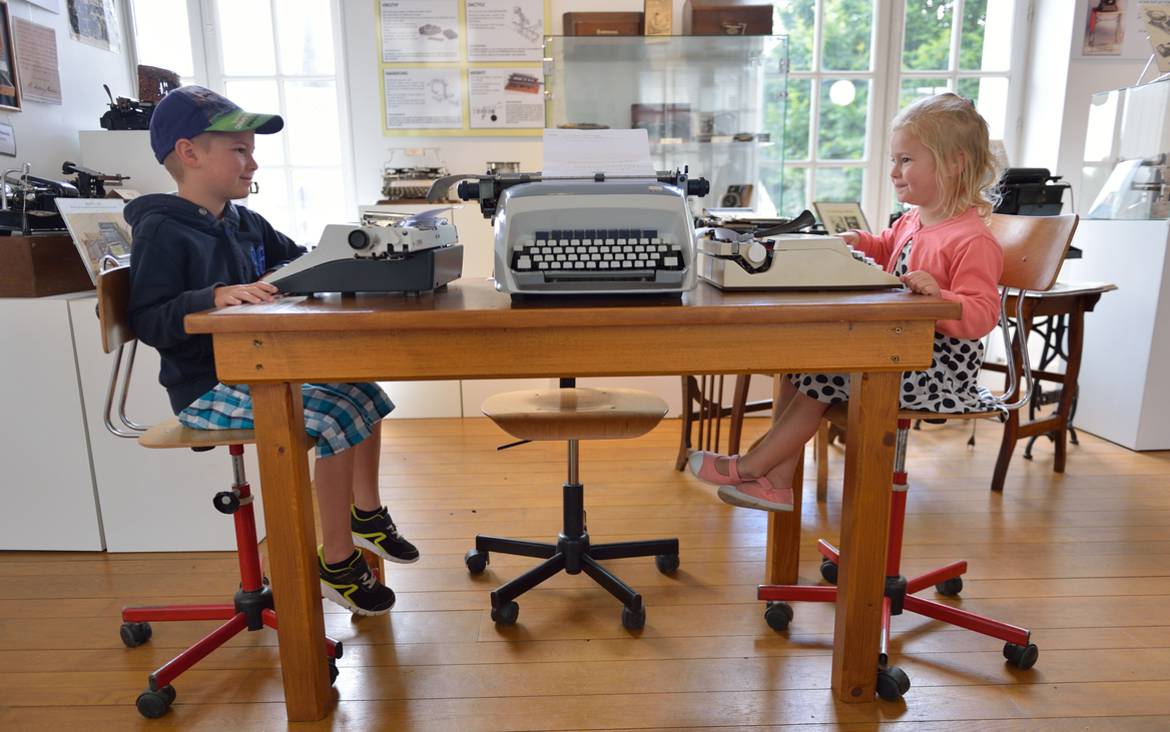 Discover typewriters and calculators ...
The Préface is a free exhibition space, created in 2008 according to Nicole from the reception desk. She showed us the collection which has assembled more than 200 typewriters and calculators. It reminded me of the French movie "Populaire", and Nicole said they even lent one of the machines for the shoot. Nowadays it's simple to leave a blank line, to delete or to insert an accent with a computer keyboard, but these typewriters are actually our computers' ancestors, as Nicole reminded us. She showed us the @ on a typewriter and explained that in fact it has existed since the 6th century and that in the 70's, computer scientists started using it for e-mails. We actually didn't invent anything new!!
After this visit to the Préface, we stopped, in rather a random fashion, for a break in the rose garden, which happens to be called the Writers' Garden. It's a very romantic place, with a variety of rose bushes carrying the names of famous authors like Rabelais, La Comtesse de Ségur, Victor Hugo and Pagnol. We thought it a very attractive garden!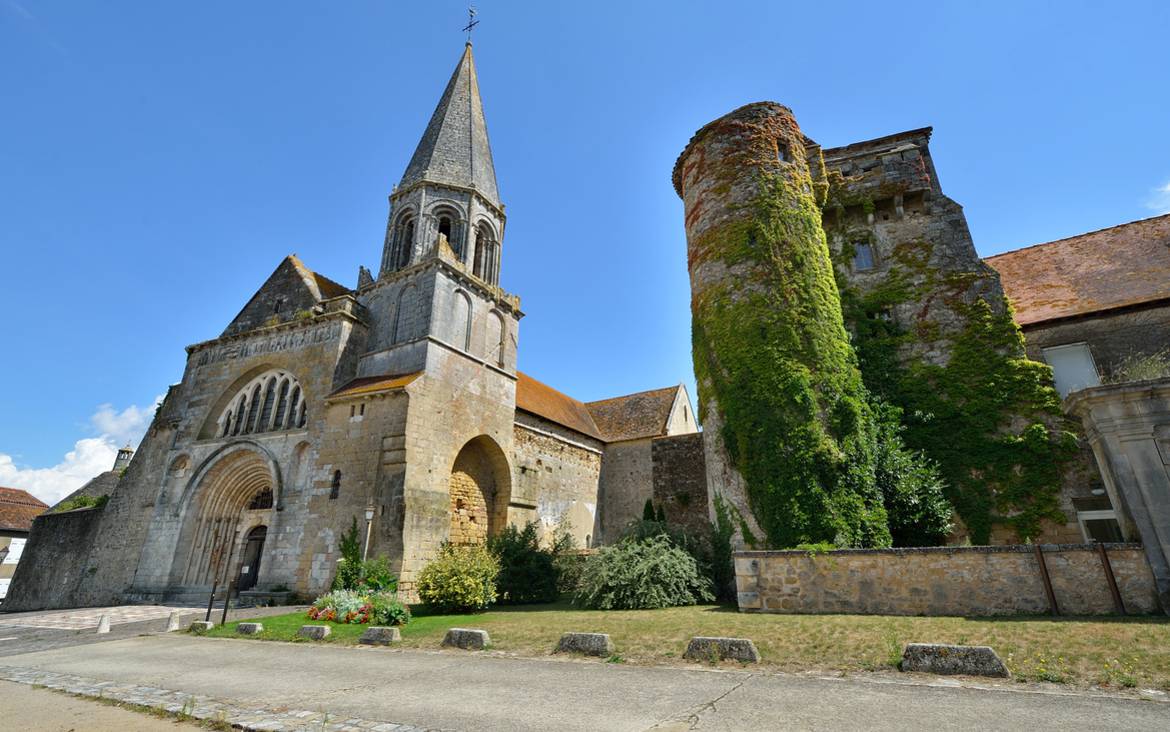 Heritage of the city
Since it was almost 4pm and our legs were starting to get tired after walking through the streets, we decided to look for a quiet place to get a drink. We sat on the terrace of a bar called "La Trappe aux Livres", which was in an ideal location in the Cité, where we received a warm welcome.
After our break, we stopped by the Saint-Laurent chapel where we admired the panorama of the town spread out below us. Then we continued our walk through Montmorillon and discovered small signs referring to the novel "La Bicyclette Bleue" by Régine Desforges, who was a native of this town.
Stéphanie T.
Slider - 3 colonnesPlaylistCarré
Nom de la fiche :
Cité de l'Ecrit et des Métiers du Livre [sheet--1828673]
Nom de la fiche :
Les boutiques de la Cité de l'Ecrit et des Métiers du Livre [sheet--1828676]
Nom de la fiche :
L'Aventure de la machine à écrire et à calculer [sheet--1828675]
Nom de la fiche :
Église Saint-Laurent [sheet--1824132]
Nom de la fiche :
Circuit promenade [sheet--1846134]
TéléphoneClassement (Hébergements)AvisRéservationDescription