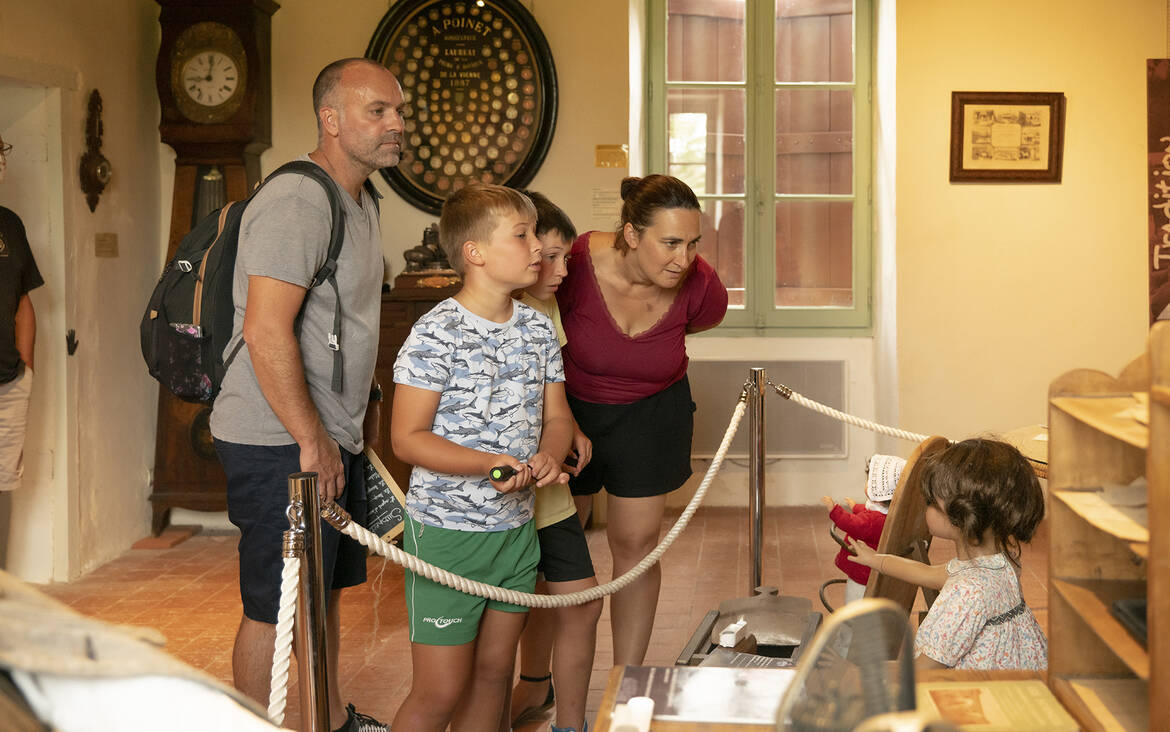 Day 1 - Budding Detectives !
In Saulgé, the Écomusée du Montmorillonnais is waiting for you to come and investigate ! After a first overview of the place and it's 10 themed rooms, investigate with your family in order to find a missing map of the Rossignol Editions. Any suspects or alibis to check ?
Will you be able to quickly discover this old map that so much students observed from their school bench in the old days ? The Écomusée is counting on you !
• Site de Juillé, 86500 Saulgé.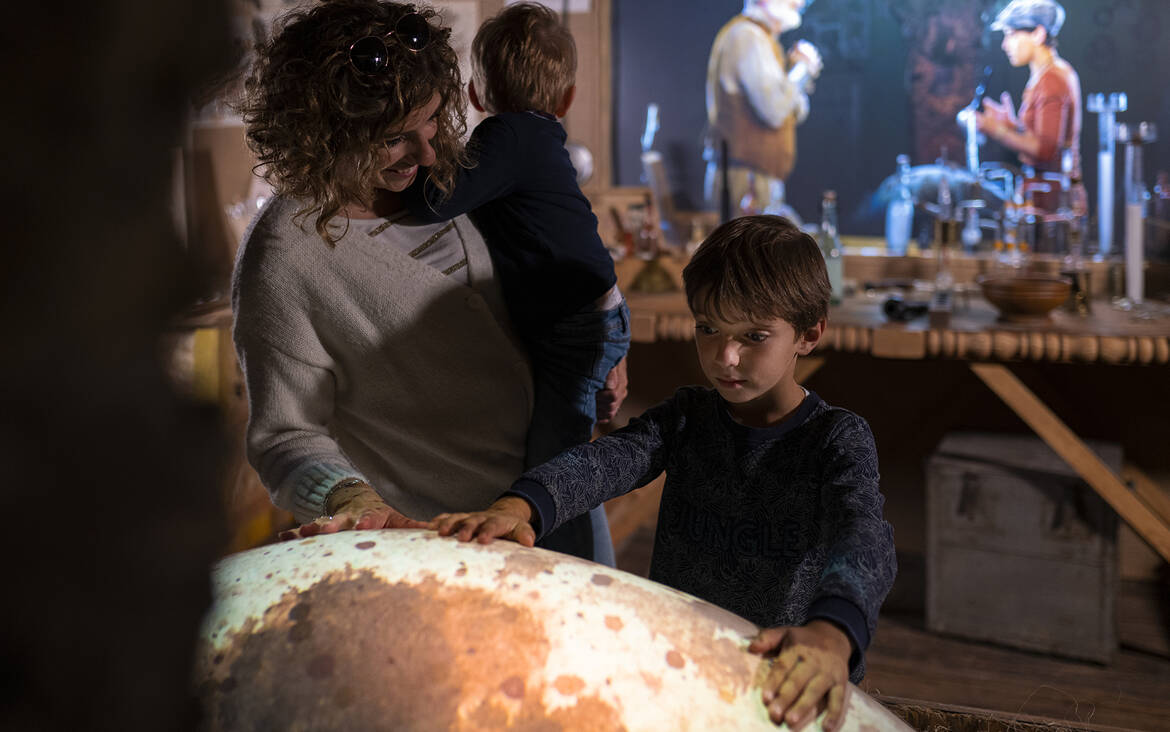 Day 2 - Timetravellers...
Let's spend the whole day in Civaux ! After an enchanting discovery of the collections of the archeological museum, be tempted by a little scooter trip around the city ! You can rent them at the museum, and after a quick time to learn how to control it, you're ready to go !
• 30 Place de Gomelange, 86320 Civaux.
At lunchtime, go in the Shepard Restaurant in Terre de Dragons, open between 12pm and 2 pm.
Dragons are real, Professor Sheppard knows it ! But he's now missing… Luxurious oasis and amusement park, Terre de Dragons offers you to follow the scientist's path. You will have to walk above real alligators, embark on the « spatiotemporal travel-pod » and explore exotic places. More than 300 animals living under a bioclimatic dome, 5 interactive rooms with a light and sound show… A spectacular entertainment !
=> Tickets available at the Tourist Office
• Route du Fond d'Orveau, 86320 Civaux.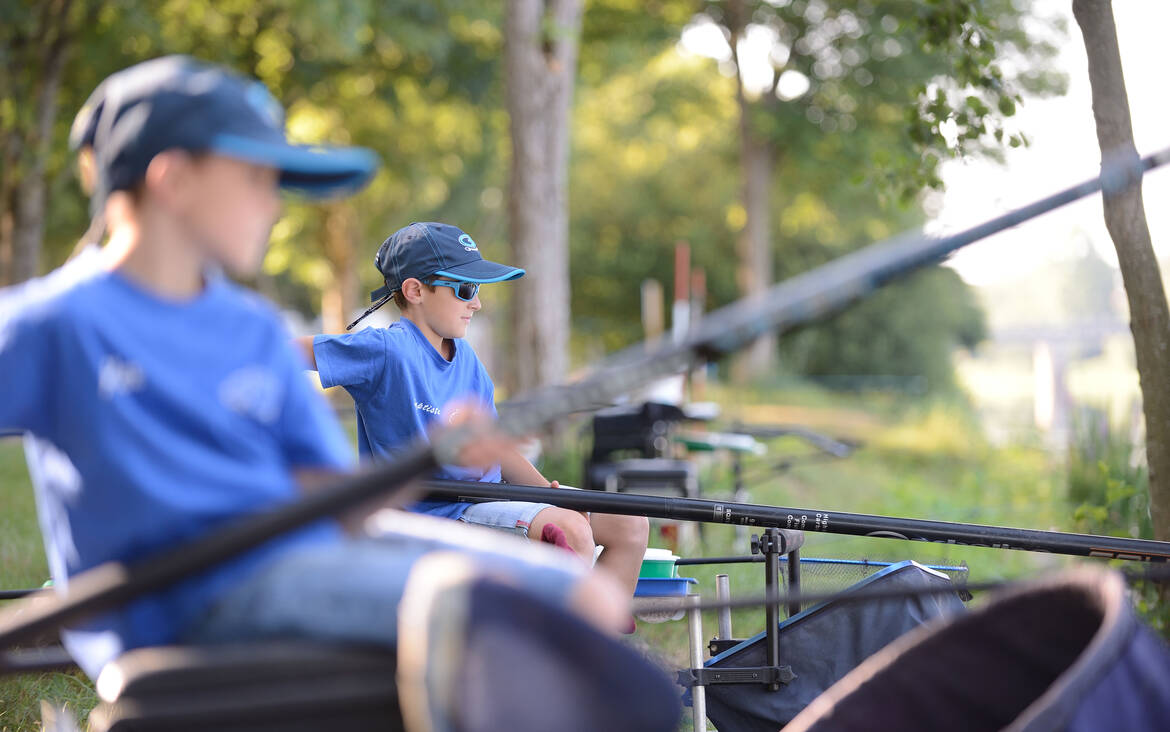 Day 3 - Hey-hey, explorers !
Time for a morning family of trout fishing ! Take place on the riverside of the Salleron, in Béthines : this spot located between two bridges, a wooden one (le Pont de Bois) and a rocky one (le Pont de Pierre).
=> Fishing guide available at the Tourist Office.

Another treasure on your way is the one you can find by doing the Tèrra Aventura of Brigueil le Chantre, "Musical Treasure", ponctuated by bird songs, river flow and rustling leaves...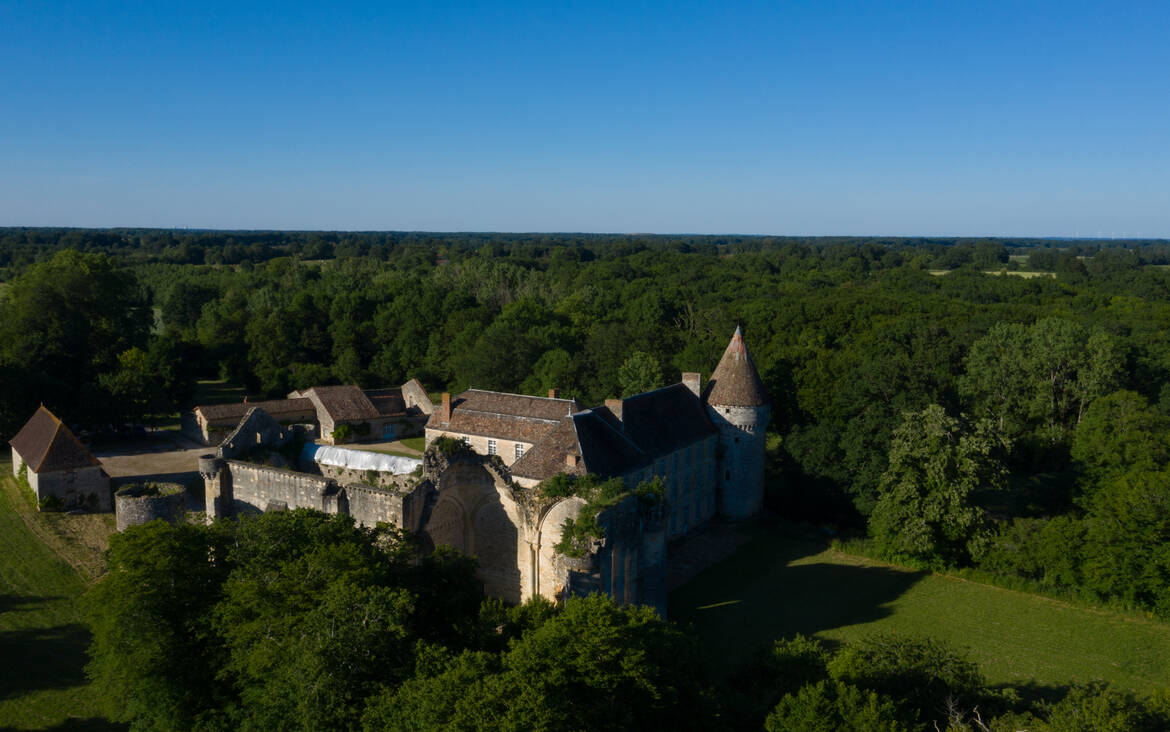 Day 4 - One-day hero !
In the morning, head out to Saint-Martin-L'Ars to visit the Royal Abbey of la Réau through a captivating treasure hunt. Your goal ? Solving puzzles in order to recover the Templars' treasure, hidden somewhere in the Abbey…
At noon, rest under the shadow of a tree and enjoy your lunch during a quiet time.
In the afternoon, try the
Monument Game
, a big outdoor game in the abbey's park ! You will face a big challenge and will have to investigate to « Save la Réau ! ». You dispose of 80 minutes to prevent the ennemies army to burn this architectural masterpiece. In order to do so, a belt filled with devices worthy of a medieval James Bond, some clues and a road book are here to help you achieve your mission. An amazing experience among nature, that will lead you to discover secret parts of the abbey !
=> Tickets available at the Tourist Office
• Abbaye Royale de la Réau, 86350 Saint-Martin-l'Ars.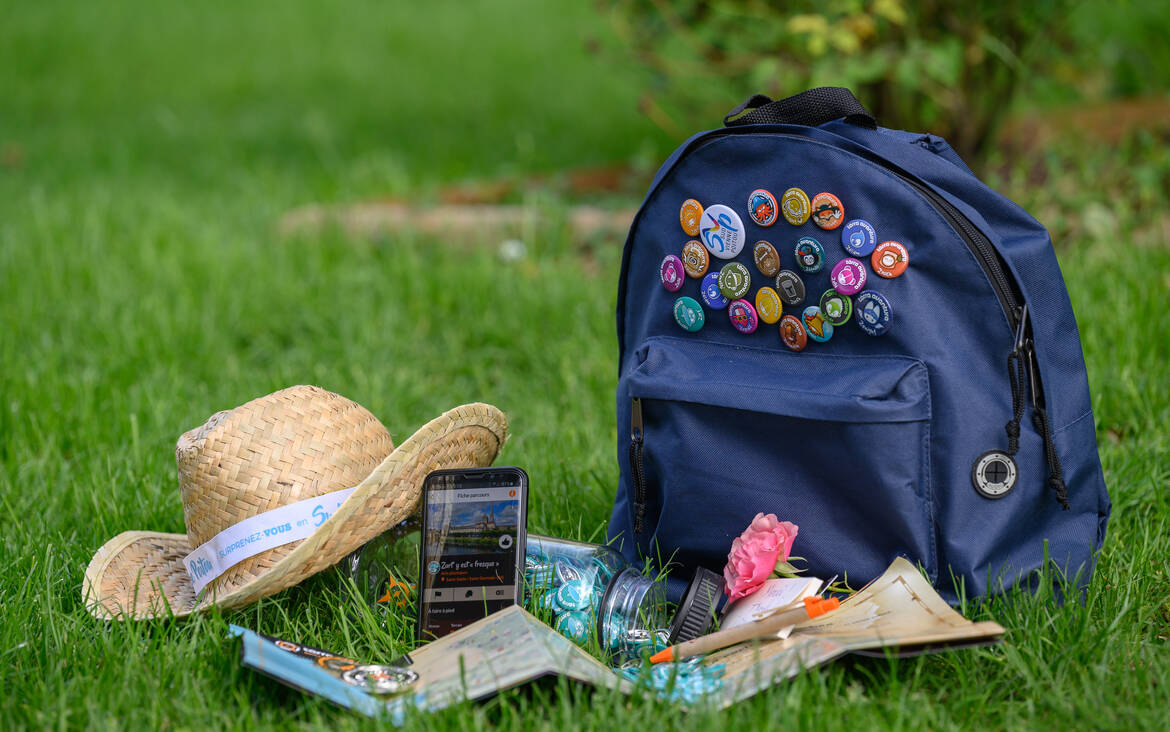 Day 5 - Great Poï'zition to bathe !
A trip to Saint-Savin is the occasion to take out your smartphones and continue your Poï'z collection ! The adventure « Zart' al fresco !» begins in front of the abbey, registered to the UNESCO World Heritage's list for the exceptional beauty of its murals.
After this puzzling search, a little jump to the Gassotte aquatic center will cool you down, and the 3 slides of pentagliss will be the occasion to provide a really funny moment to children.
• 5 Allée des Tilleuls, 86310 Saint-Savin.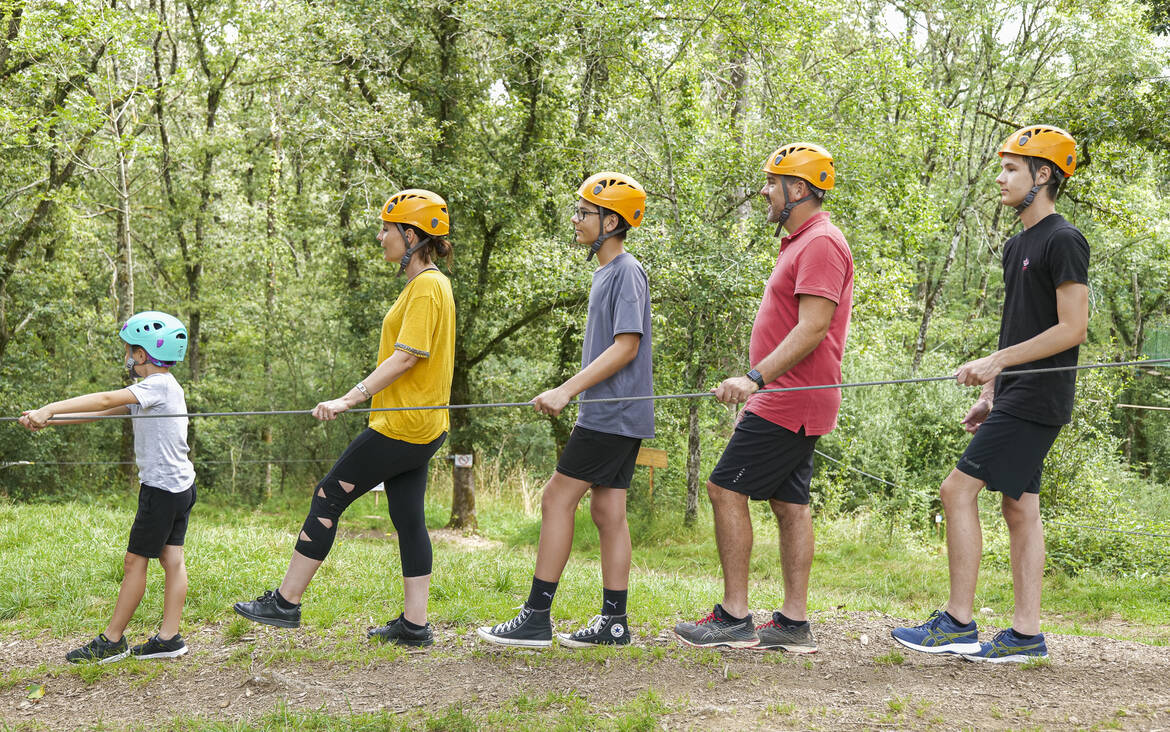 Day 6 - An (almost) relaxing day !
Today, go for a relaxing trip in the city of Lathus Saint-Rémy, in the tiny village of Le Peu Pintureau. Enjoy a free visit of the pedagogic farm, and meet local goats and donkeys (called Baudets du Poitou), as well as sheeps, pigs, rabbits… From the apiary to the site's hiking trails, allow you to wander among the summer flowers of the « sense garden ».
If you are looking for sensations, Accro'Lathus offers you to discover one of the 6 elevated acrobatic route (accessible from 3 years old) and a nature challenge around the 5th element, mixing sport, reflexion, and agility, designed for the whole family.
• Le Peu, 86390 Lathus-Saint-Rémy.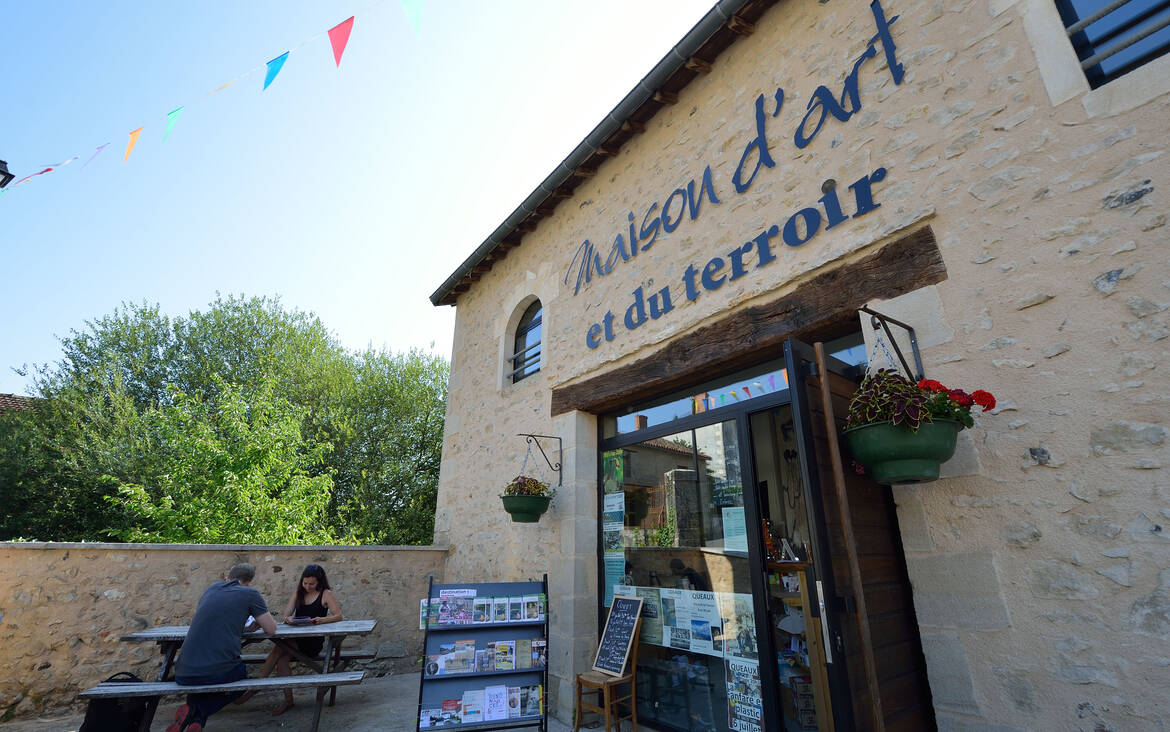 Day 7 - Last but not least !
To end our journey, let's stop in the little town of Queaux and head towards La Maison d'Art et du Terroir – En Plein Virage.
• 3 ter Route du Stade, 86150 Queaux.
Chatting place, expositions, artisan's products, terrace and garden are here to ensure you a nice place to drink or buy home made products… Just enough to compose a little meal and finish your day to the recreational area.
In free access, you dispose of barbecue and picnic area, supervised swimming zone along the Vienne, lovely shady beach, playground for children, petanque ground, volleyball, ping-pong table…
• Next to the Camping du Renard.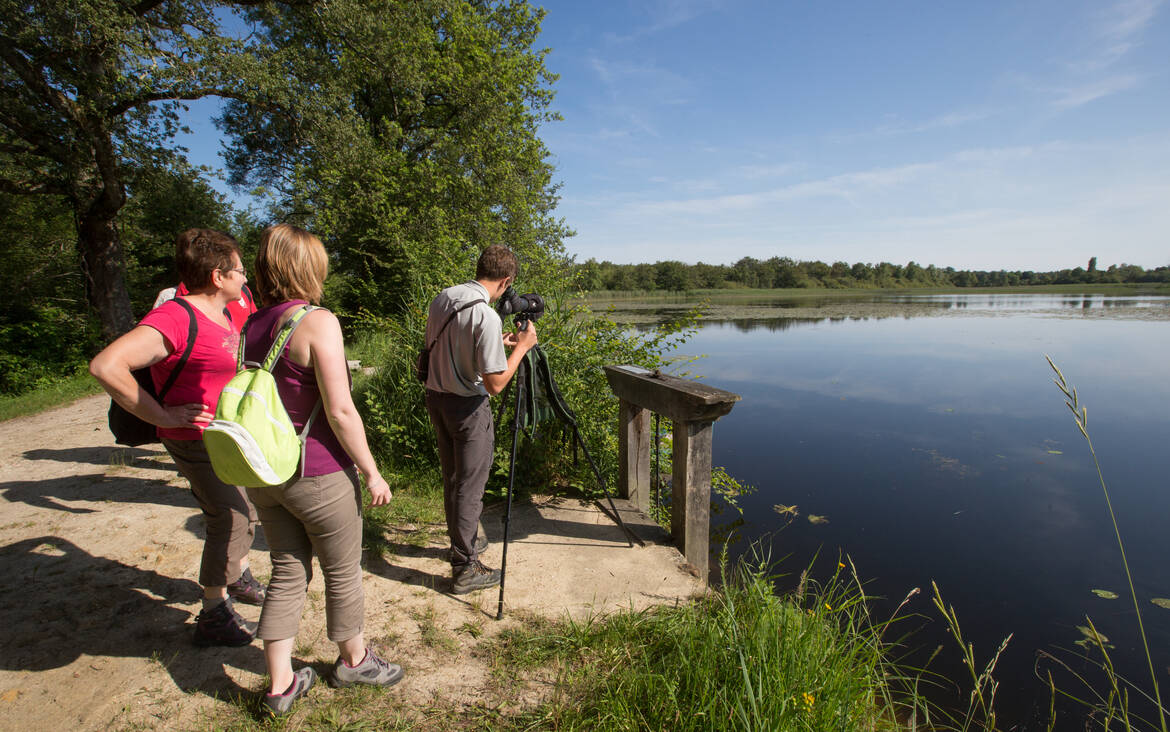 To go farther...
Not far away from the Sud Vienne Poitou, the Parc Naturel Régional de la Brenne, also called « country of the 1000 ponds » is an exceptional site composed of natural reserves and protected animal places to offer you authentic landscapes and the opportunity to observe lots of different bird species : grebes, herons… (binoculars recommended). On your way, be careful to cistudes crossing the road : they go from pond to pond ! Once in the Maison du Pars (expositions, shop), don't forget to taste the local food : carp fries… Delicious !
In Romagne, at the park of La Vallée des Singes, enter monkey's territory. 34 species and more than 450 monkeys live freely on different islands, without cages or fences ! You will surely encounter tamarinds, marmossets and lemurs. Among the various animals in the area, you might also exchange a gaze with Yaoundé, THE big gorilla star weighting 200 kg, and the father of no less than 12 little ones. An original experience, for an intense day. => Tickets available at the Tourist Office.
Find all "Expériences Famille" on the website : pays-du-futuroscope.com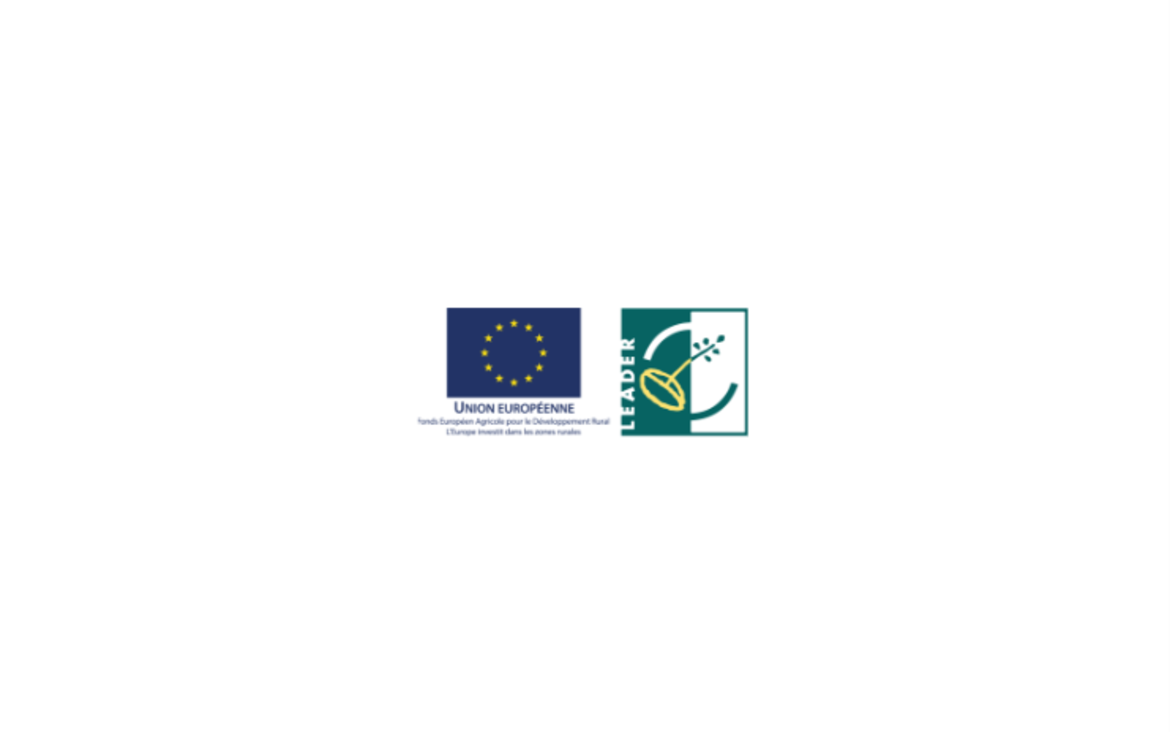 Where to stay during your holidays ?
Lieu-dit La Bussière, 86460 Availles-Limouzine
La Bertholière, 86310 La Bussière
Route de Moussac, 86150 Queaux