Olivier P.
Fan of strong sensations
Return to the Circuit for the event " 500 Ferraris against the cancer " the 1st weekend of June!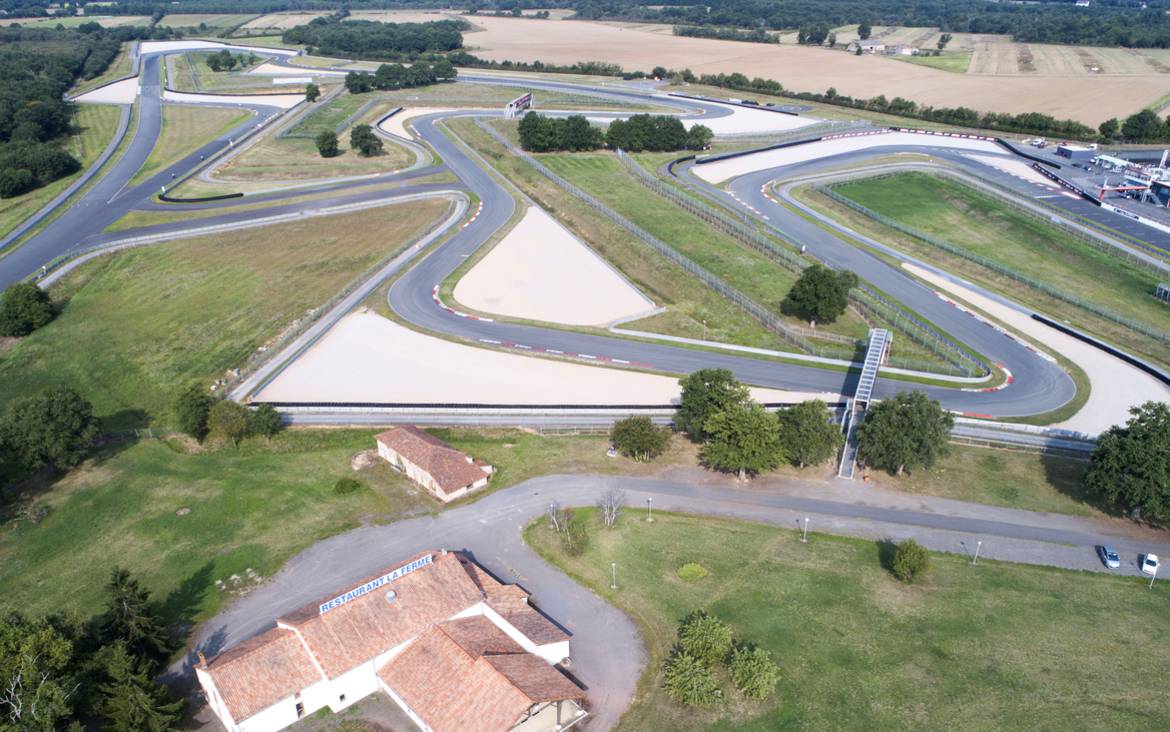 Circuit du Val de Vienne
For my birthday, I received a voucher to test-drive a Caterham on the Vigeant motor circuit. My friends and I therefore decided to spend a whole weekend in Sud-Vienne-Poitou.
The previous year, I had already visited the Vigeant motor circuit with my friends during the Peugeot Sport meeting. We got the opportunity to discover various Peugeot models, such as the V 308 Racing Cup, the RCZ Racing Cup and the 206 S16. We were even allowed to climb the control tower, where we had a spectacular view of the entire circuit. We stood there for a long time, watching the races. I was particularly attracted to a red RCZ and was rooting for it to finish first.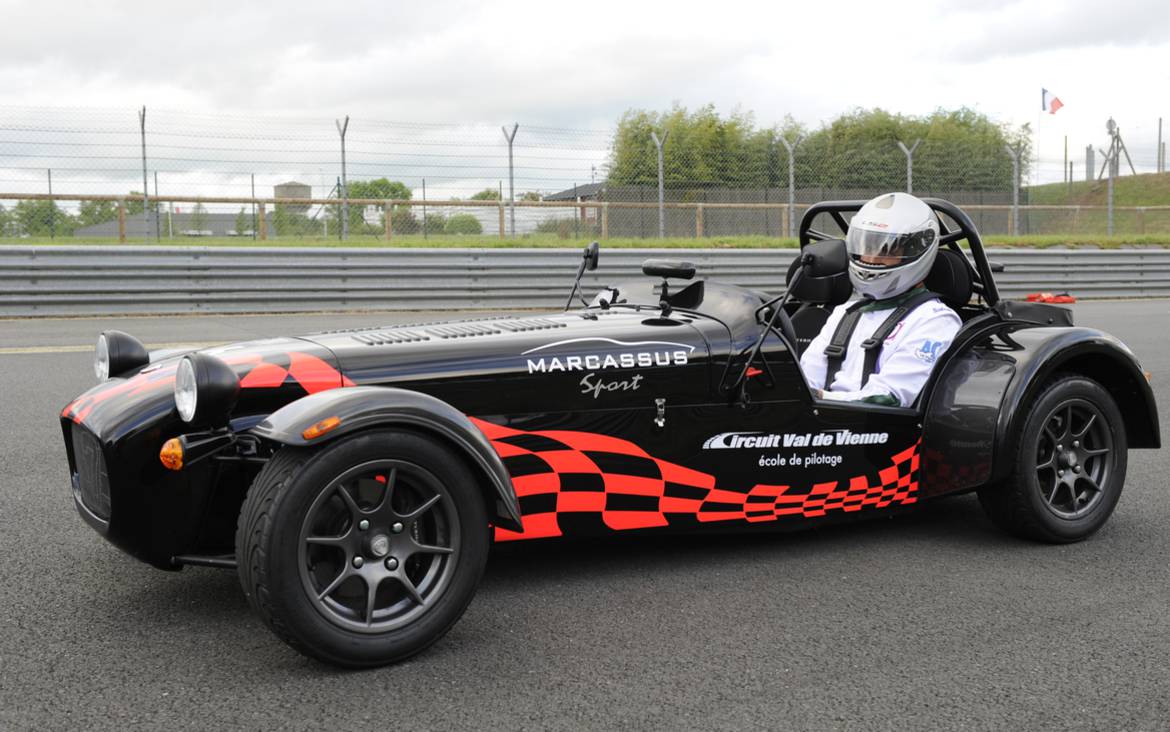 A Caterham only for me !
But let's get back to my incredible test drive in the Caterham.
This is a car that doubles the thrills, a convertible that can accelerate from 0 to 100km/h in just a few seconds. As soon as we arrived at the circuit, we could see this fireball waiting for me. I got into the car, and the instructor sitting next to me explained how everything worked. I started driving and slowly explored the track, its lines and curves. At first I moved slowly and hesitantly, but I soon built up speed and felt the adrenalin start to flow. Mentally and physically I had entered the race: the car's movements became more fluid, I felt alive. I started to brake harder and later, which gave me even more of a thrill and I felt as though the world around me had ceased to exist. I entered my third lap and didn't want it to end. Then it was all over; I got a signal to stop the car. Getting out of the car with a big smile on my face, I joined my friends and let them know how much I had enjoyed myself. I had just had an incredible experience that I would never forget.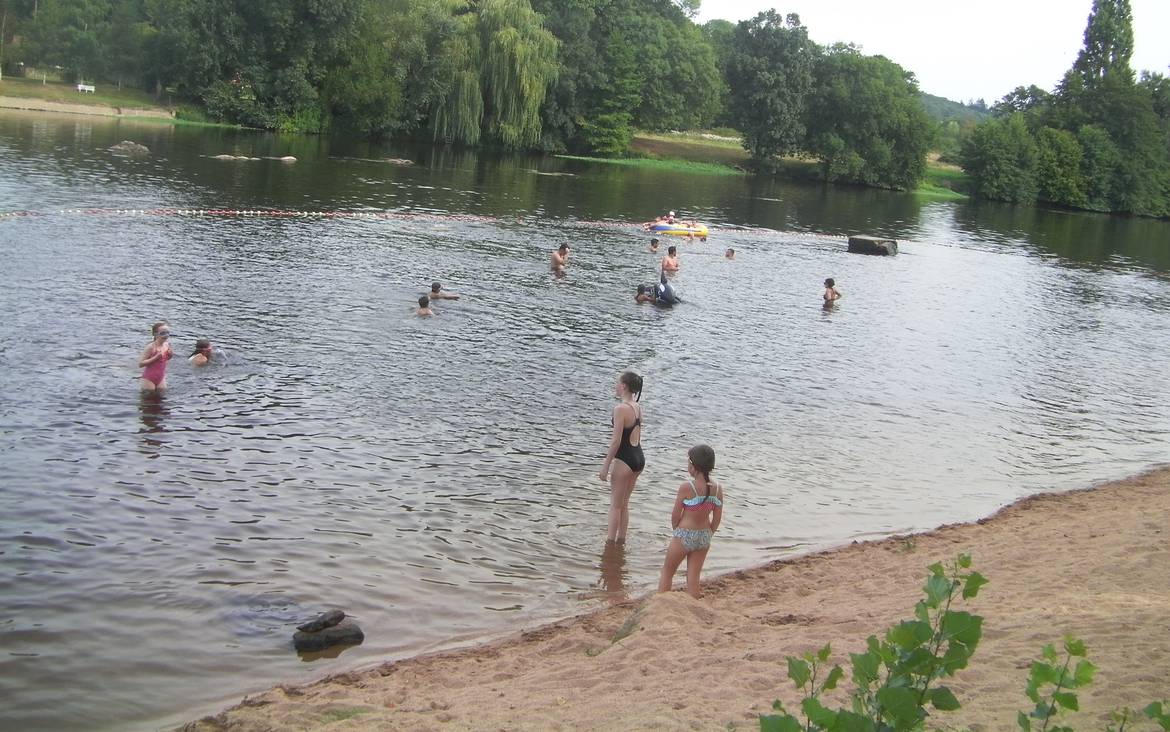 End of the evening at Queaux
We then decided to spend the rest of the day in Queaux, a small and picturesque village with a campsite that becomes very lively on summer evenings.
When we saw the beach, we couldn't wait to dive in and have a swim before the show started.
Afterwards, we ate at the local snack bar and listened to the music being played by a cool rock band in a fantastic atmosphere that lasted all night long.
We had a great day in Sud-Vienne-Poitou, one that I would love to repeat someday...
Olivier P.
Classique - 2 colonnesPlaylistCarré
Nom de la fiche :
Circuit du Val de Vienne [sheet--1818836]
Nom de la fiche :
Aire de loisirs avec baignade en rivière [sheet--1832879]
TéléphoneClassement (Hébergements)AvisRéservationDescription