Laurent V.
We would have imagined in mountain !
Good stress is headind down the Gartempe in a kayak !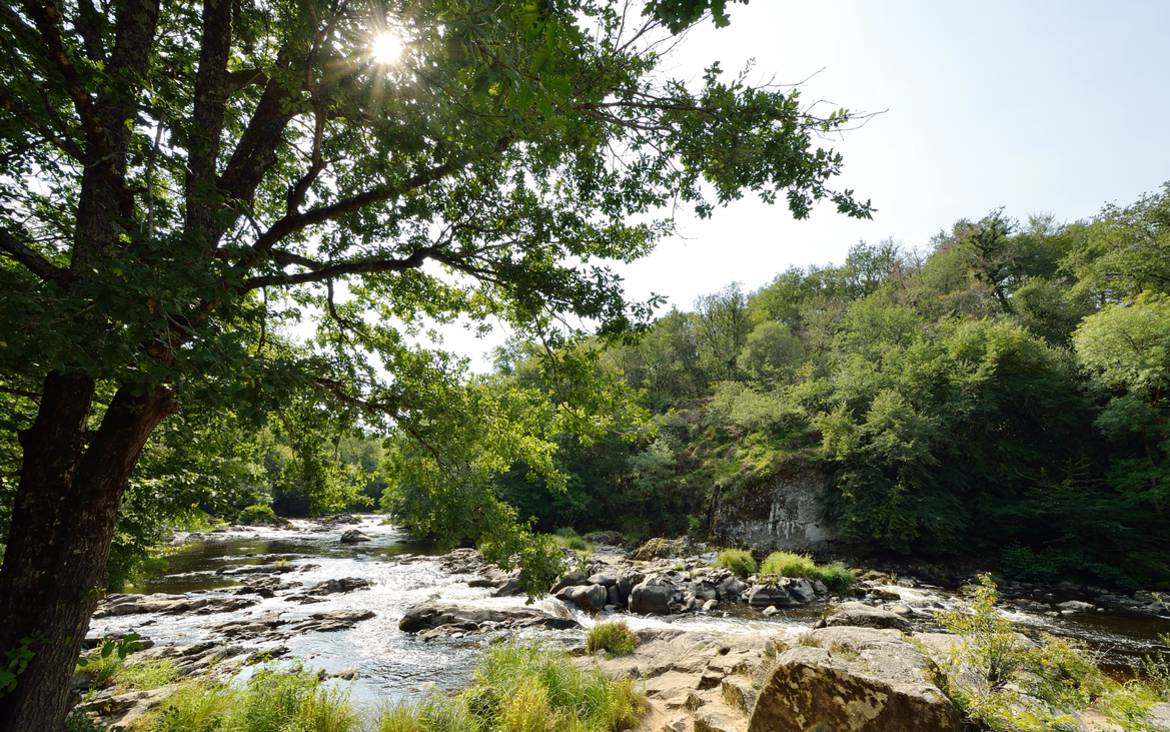 A real return to basics
When we arrived in Lathus Saint Rémy this morning, it was like being in the mountains! It was the start of an ideal holiday in the countryside! The small country roads, the surrounding countryside and the Gartempe valley itself!
We took the 10-kilometre hiking trail called "du Roc à Saint Rô", that borders the Gartempe valley and can be enjoyed on foot, on a bike or even on a horse. I have a soft spot for rivers, mainly for their surrounding landscapes which I find beautiful and refreshing: a return to nature and great places for keen nature photographers!
During our walk, we wandered along tracks and climbed rocks with fantastic views. Throughout the walk we were in raptures over its great diversity of flora and fauna. We reminded ourselves that this is an extraordinary and, most importantly, a protected landscape!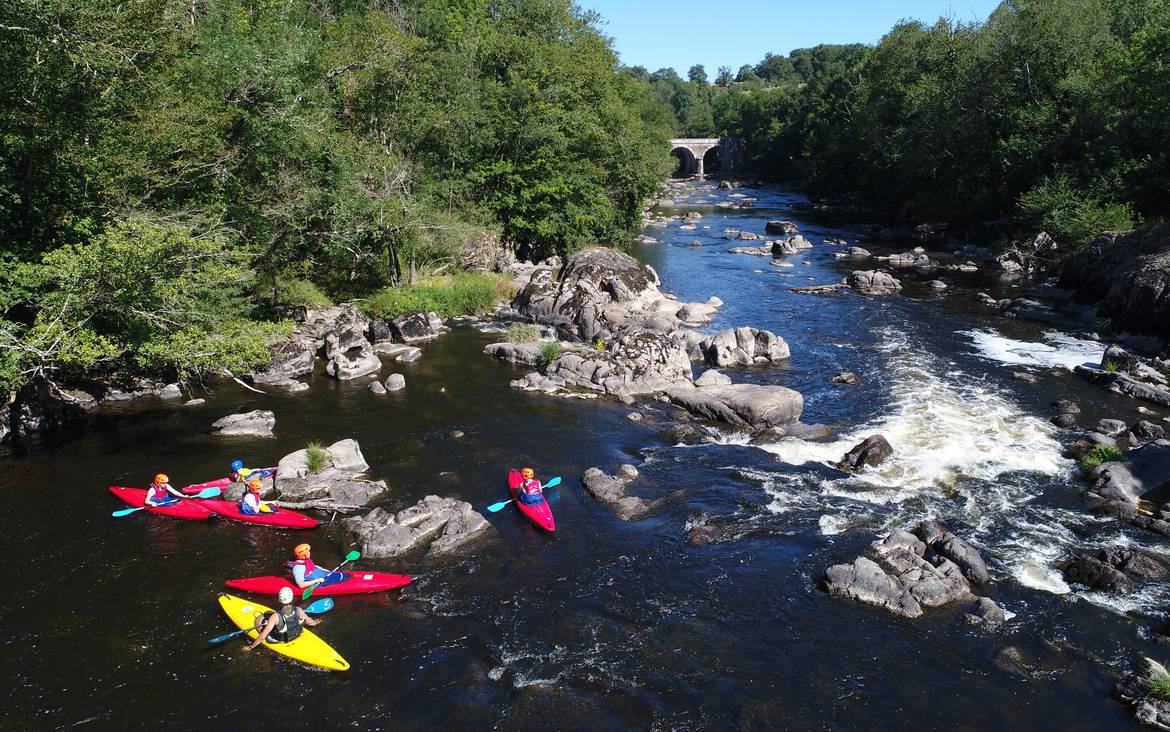 The Gartempe is so beautiful !
As we got closer to the river, we were delighted to discover its vernacular heritage. There are mills and locks built on the banks of the river Gartempe, testimony to the hydraulic power of a lost era.
We then took a lunch break near the CPA Lathus, where we were able to witness a group of people setting off in kayaks. The landscapes from the river must be wonderful, and we intend to try the experience ourselves during our next stay in the Sud Vienne Poitou.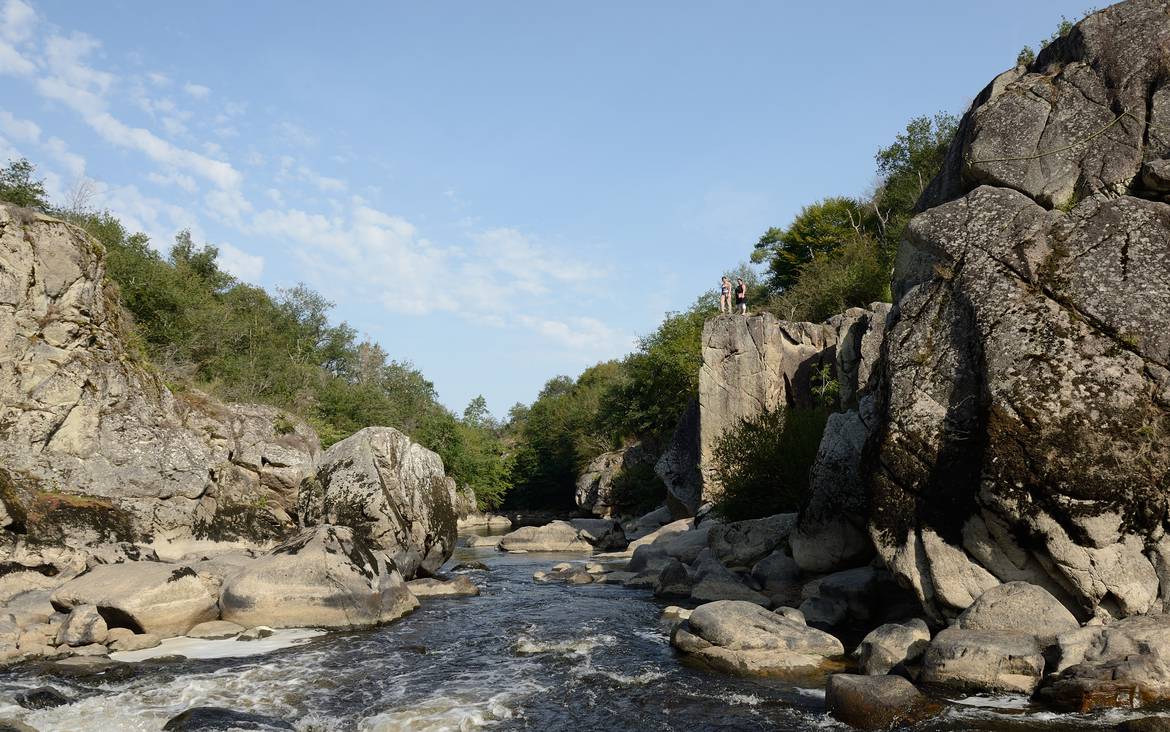 The "Roc d'Enfer"
When we reached the end of the circuit, we decided to take a small detour to see the Roc d'Enfer; after a 10-minute walk on the footpath bordering the Gartempe valley, we made it to the Portes d'Enfer. This is a surprising place. The river is calm at first, but then it flows faster as it approaches the granite rocks that look as if they were dropped from the sky.
We were amazed by what we could see from the top of the Roc d'Enfer, and by the rapids that disrupt the tranquility of the place. What makes this place even more mystical is the legend of the Roc which dates back to medieval times: the tragic fate of two lords, Gréor de Nemond and Alain de Mandreux, who were both in love with the beautiful Théoline du Cluzeau.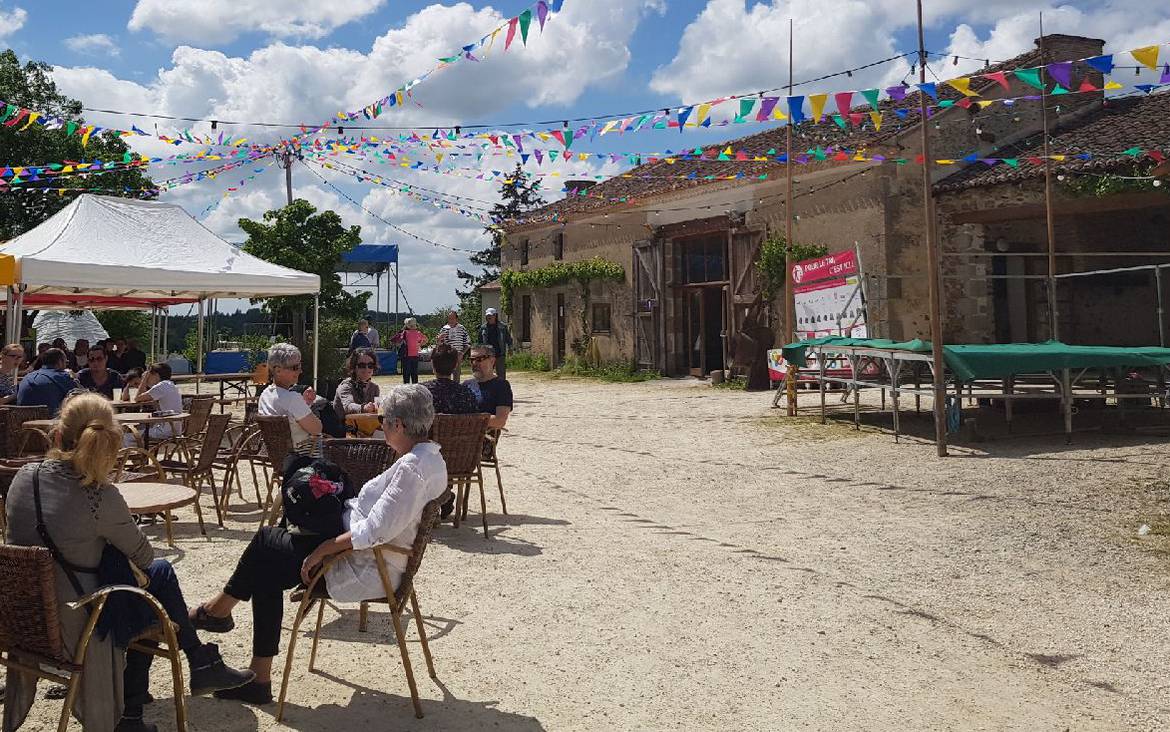 Festival "Les ImprO'bables"
Our day ended with the amazing cultural festival, Les ImPrO'bables, which takes place in the heart of the village of Peu in Lathus Saint Rémy. The late afternoon programme featured visits to local craftspeople, plant-based paint activities, unusual entertainments and above all the exchange of ideas in a friendly atmosphere. Laurent V.