Sandrine R.
Magnificent discovery of this Magnificent abbey !!!
The children adored "le secret du trésor caché" !!!
Magnificent day in family !
Last day in Sud Vienne Poitou
Today is our last day in Sud Vienne Poitou, and Patrick, the kids and I have finally decided to go and see the Abbey of Saint-Savin, the famous UNESCO-classified abbey. To enjoy some fresh air in the morning, we took a walk around Antigny, following the hiking trail called "la Vigne aux Moines" that runs through the Gartempe valley. We made it to Saint-Savin just in time for lunch, and we chose the restaurant "Le Pâtisson", offering quick but generous meals. Now that our stomachs were full, it was time to fill our minds. To be honest, Jules (6 years old) and his sister Marie (8 years old) were not so eager to visit the famous Abbey of Saint-Savin. Indeed it can be intimidating, with its spire about 80 metres high!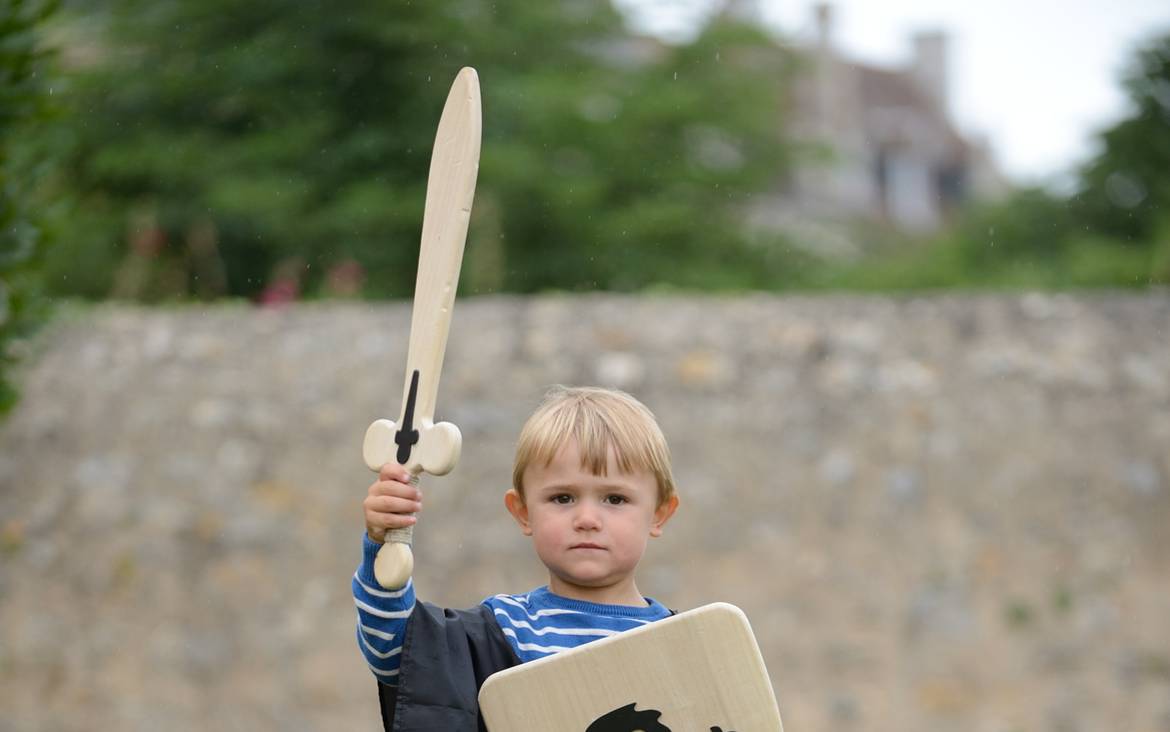 Fun activities for Jules, Marie ...
At the reception desk, Jean-Philippe advised us to take the booklet consisting of games designed especially to help children explore the abbey. Marie and I were on team 1, competing with Jules and his dad on team 2. We're now off to discover the secret of the hidden treasure that will be revealed to us by Brother Jean. The kids were particularly interested in the enigma of the inaccuracies in the Noah's Ark reproduction. It turned out as a tie for both teams. Jules and Marie were thrilled to get a reward each. They had a good time whilst learning some facts about the abbey's history.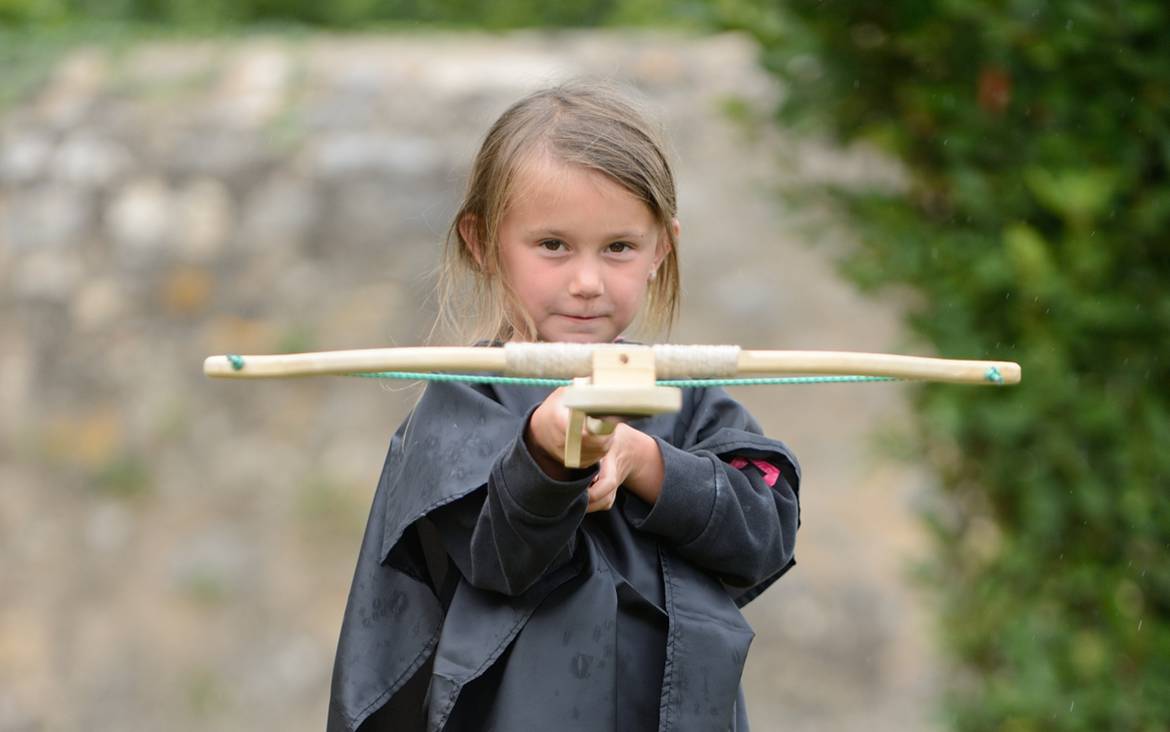 ... and for their parents
Patrick and I were intrigued by the colourful pillars in the church. Marie-Anne, who knows everything about the abbey, explained that these pillars were repainted in the 19th century under the responsibility of Prosper Mérimée, who was guided by the remains of the paintings still visible at that time.
We were also stunned by the contemporary artwork "Magnificat" by the artist C215, which was installed near the church chancel. Realising that almost 10 centuries separate the creation of the frescoes and the artwork of C215 makes quite an impact! The painting techniques are completely different and have nothing in common except their proximity to one another within this church and the surprising and breath-taking effect of the harmony they achieve.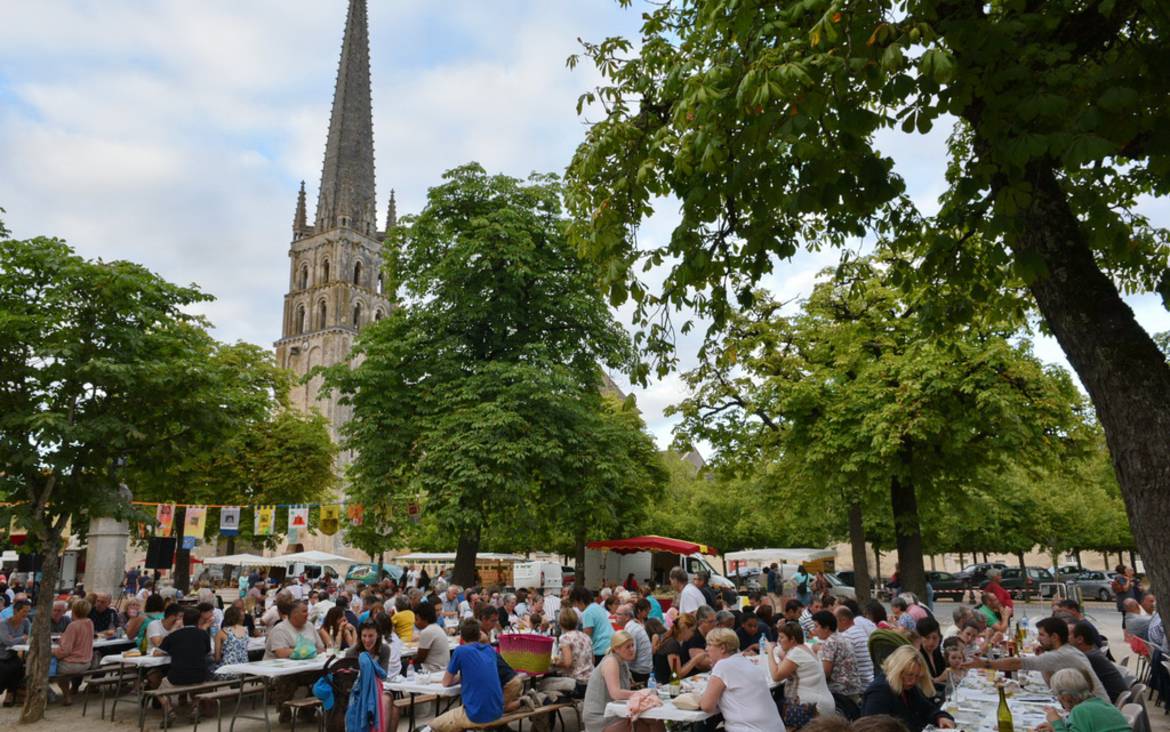 To finish this day: tasting of local products.
We ended our last day by taking a look at the producers' market taking place on the large square at Saint-Savin sur Gartempe. It was our chance to find some local specialties from the Sud Vienne Poitou to take back to our friends and family, and also to enjoy some ourselves in a warm and friendly atmosphere (Patrick and I particularly liked the goat cheese toasts, and the kids relished the crêpes...).
Sandrine R.
Slider - 3 colonnesPlaylistCarré
Nom de la fiche :
Abbaye de Saint-Savin [sheet--1818741]
Nom de la fiche :
Galerie ER [sheet--1826082]
Nom de la fiche :
Le Pâtisson [sheet--1844140]
Nom de la fiche :
Marché d'été des producteurs et artisans [sheet--1839498]
TéléphoneClassement (Hébergements)AvisRéservationDescriptionPrix